Yesterday I decided to work on making a thinner single with that amazing northern Lights wool that I have. Once I had what I thought was enough (and ran out of what I had put aside for the purpose), I then decided on making a white single to ply with it.
I am so happy with the results!
Here it is on the bobbin. At this point it was a little more than half full.
Here it is off the bobbin and onto the Niddy Noddy. If you don't know what a niddy noddy is, it is a device used to make skeins and measure length…
So there it was… 88 yards (80 metres) of worsted weight yarn…. My first real usable yarn on my third day of spinning!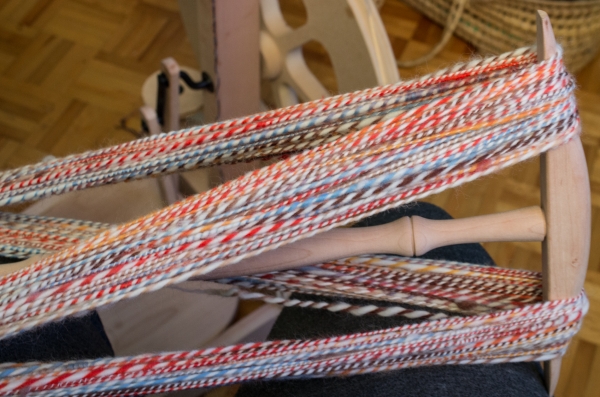 Isn't it pretty?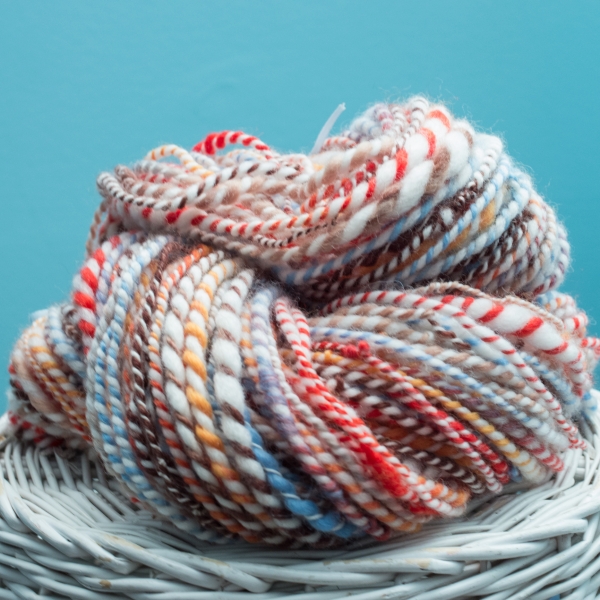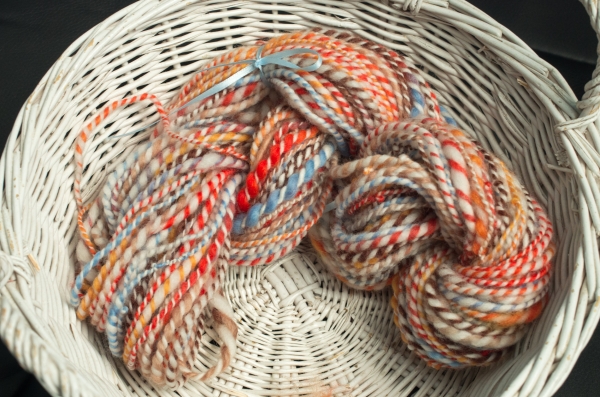 This yarn and experience made me realize that this is not the wheel for me. Don't get me wrong, it is a great wheel and easy to spin on, and has a lot of potential. but I can already feel its limitations down the road.
I had jumped on the chance to get it because it was not too expensive compared to the wheel that I really want, especially because I was having hesitations with a more expensive purchase not knowing if I would like spinning. But now that I know and I know what the other wheel could offer, I have decided to buy the other wheel and sell this one!
So I have a new wheel on the way! yay!
Anyone local (Near Montreal) want to buy a Like new Ashford Kiwi 2 for 300$?